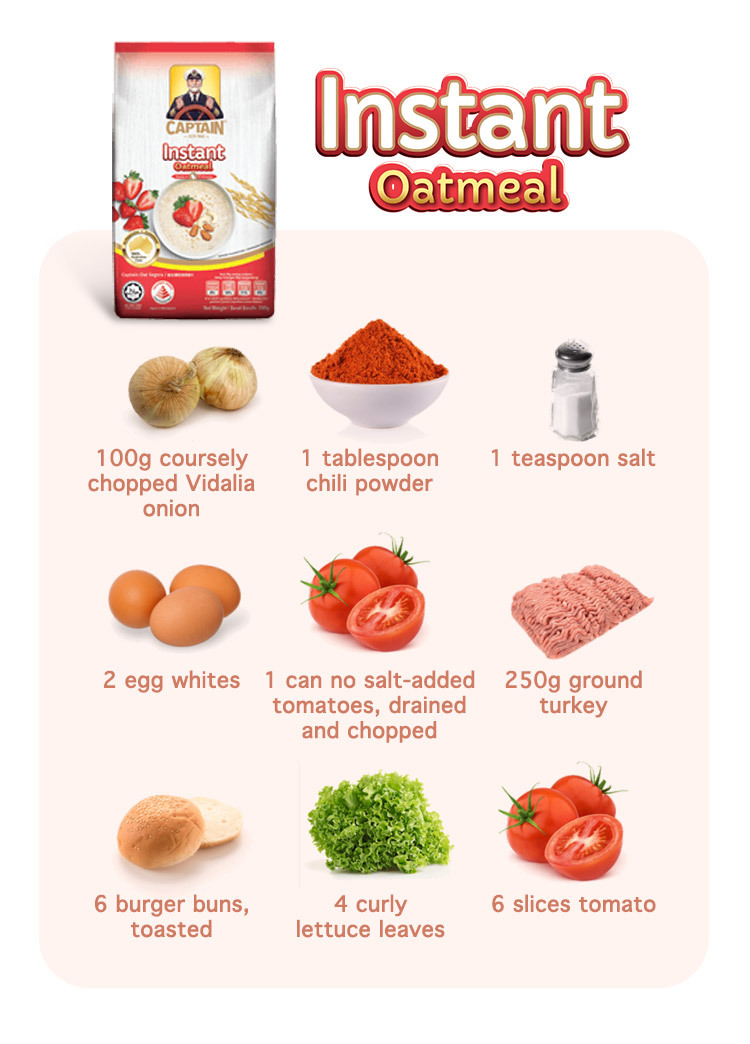 METHODS:
Combine first 7 ingredients. (From Captain Instant Oatmeal to Ground Turkey)

Divide mixture into equal portions, shaping each into ½-inch-thick patty.

Heat a grill pan with oil over medium-high heat.

Add patties and cook for 5 minutes on each side or until done.

Place 1 patty on bottom half of each burger bun, top each serving with 1 lettuce leaf, 1 tomato slice and top half burger bun.