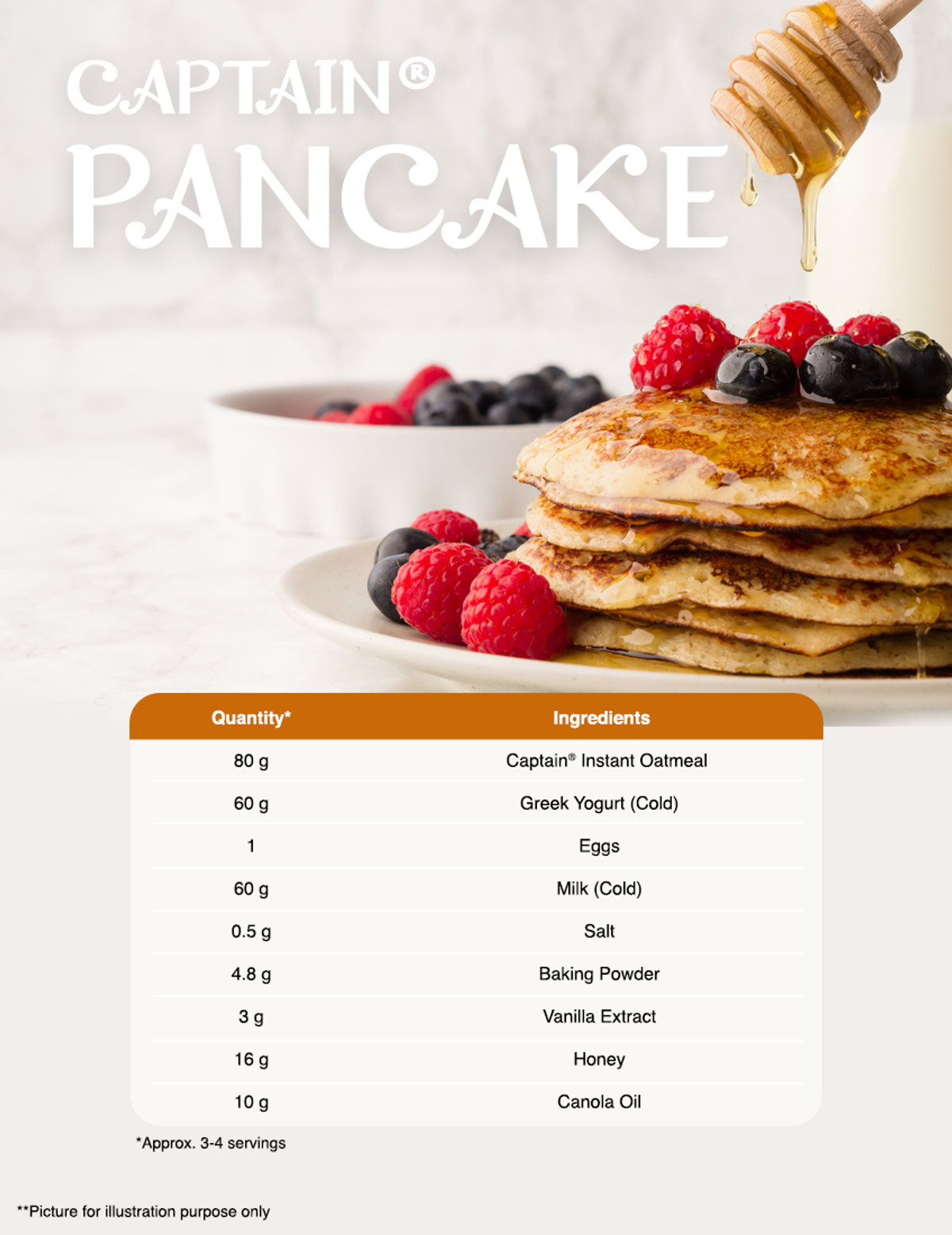 Preparation Method:
Grind Captain® Instant Oatmeal into powder. Then, mix it with baking powder and salt.

Add in greek yogurt, egg, milk, vanilla, and honey and mix well to form batter.

Preheat the pan, cook the batter over a medium-low flame until it turns golden brown.

Serve with desired toppings!