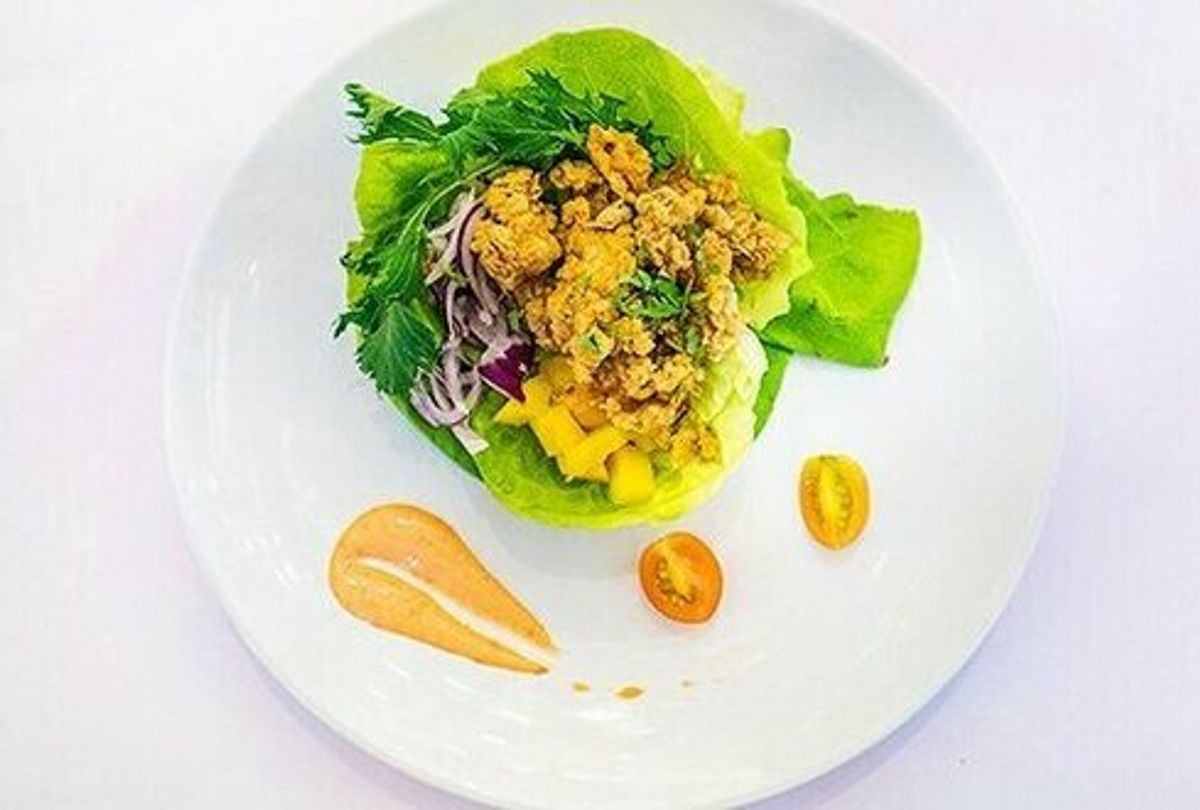 METHODS

1.Marinate chicken with salt and pepper.
2.Coat the marinated chicken with flour followed by egg and Oats.
3.Cut mango into cubes, onion fine sliced, cherry tomatoes halves and wash butter lettuce and coriander leaves.
4. Sauce – mixed Sriracha sauce and mayonnaise until well mixed.
5. Deep fry chicken until golden brown and rest on tissue.

6. Served Oats crusted chicken with condiments on butter lettuce with drizzle Sriracha Mayo and garnish with fresh coriander leaves.