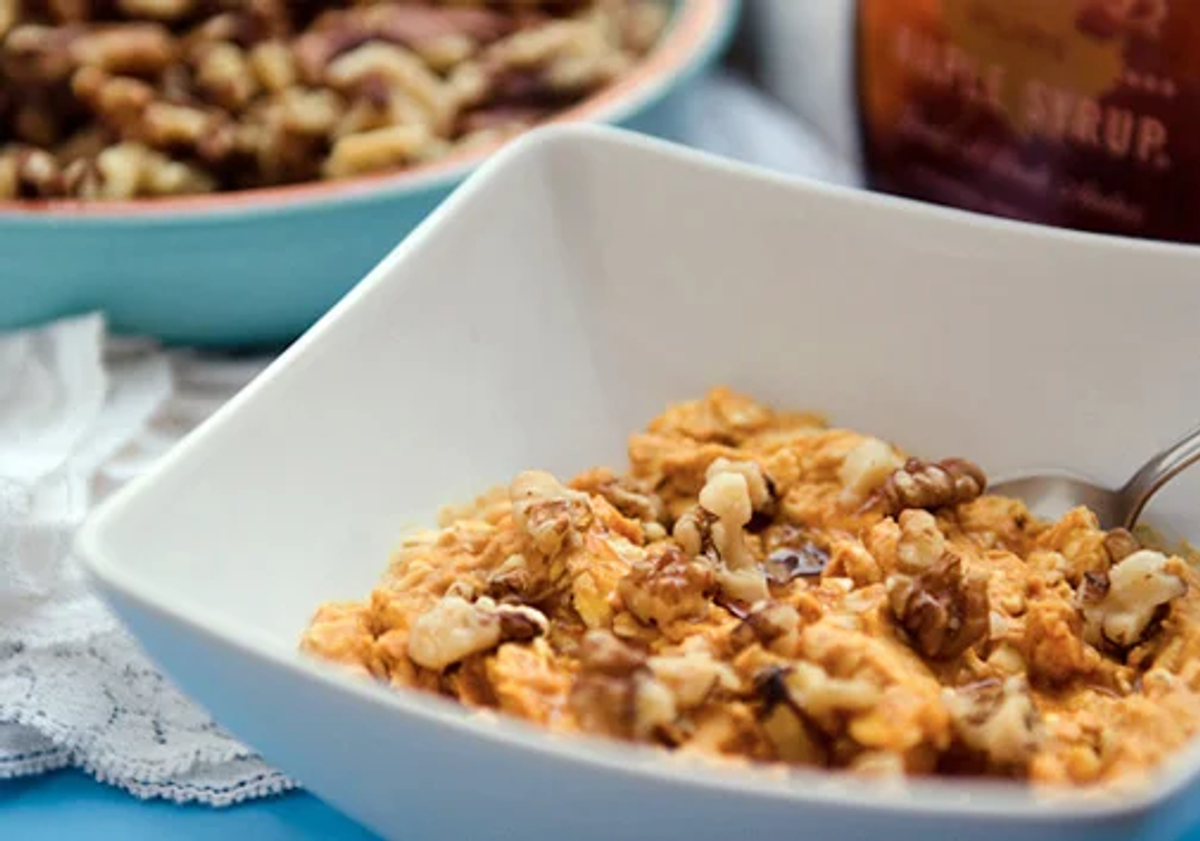 Mix things up with your overnight oats and add pumpkin into it! Garnish it with walnuts, a dash of cinnamon and maple syrup.


METHODS
1. Mix first six ingredients (stopping before the maple syrup) into a bowl. Stir, wrap, and place bowl overnight in refrigerator.

2. Remove in the morning. Add walnuts and a dash or two of cinnamon on top. Drizzle with maple syrup. Eat and enjoy.