Product Description
Oatmeal no longer bland and tasteless!
Get Captain Eazy-Go as healthy meal replacement in their busy days. Just need 3 minutes to enjoy a bowl of warm, tastier and wholesome Instant Oatmeal. Captain Eazy-Go not only fulfilled your hunger at your busy times, but also a great choice to have in between meal. Enjoy Captain Eazy-Go, anytime.



Captain Eazy-Go Honey & Raisin

✔️ Dietary Fibre from Oats for healthy digestion
✔️ Wholegrains for weight management
✔️ No MSG
✔️ No artificial colouring and flavouring

Nutrition Information & Ingredients
Ingredients: Oats (66%), Sugar, Skim Milk Powder, Raisins (Raisins, Sunflower Oil), Honey Powder (Maltodextrin, Honey, Contains Anticaking Agent As Permitted Food Conditioner), Contains Permitted Flavourings.
Allergy Information: This product contains cereal (oats) and milk.
It may also contain wheat, barley, milk product, fish product, soy, pea and peanut which the factory uses as ingredients.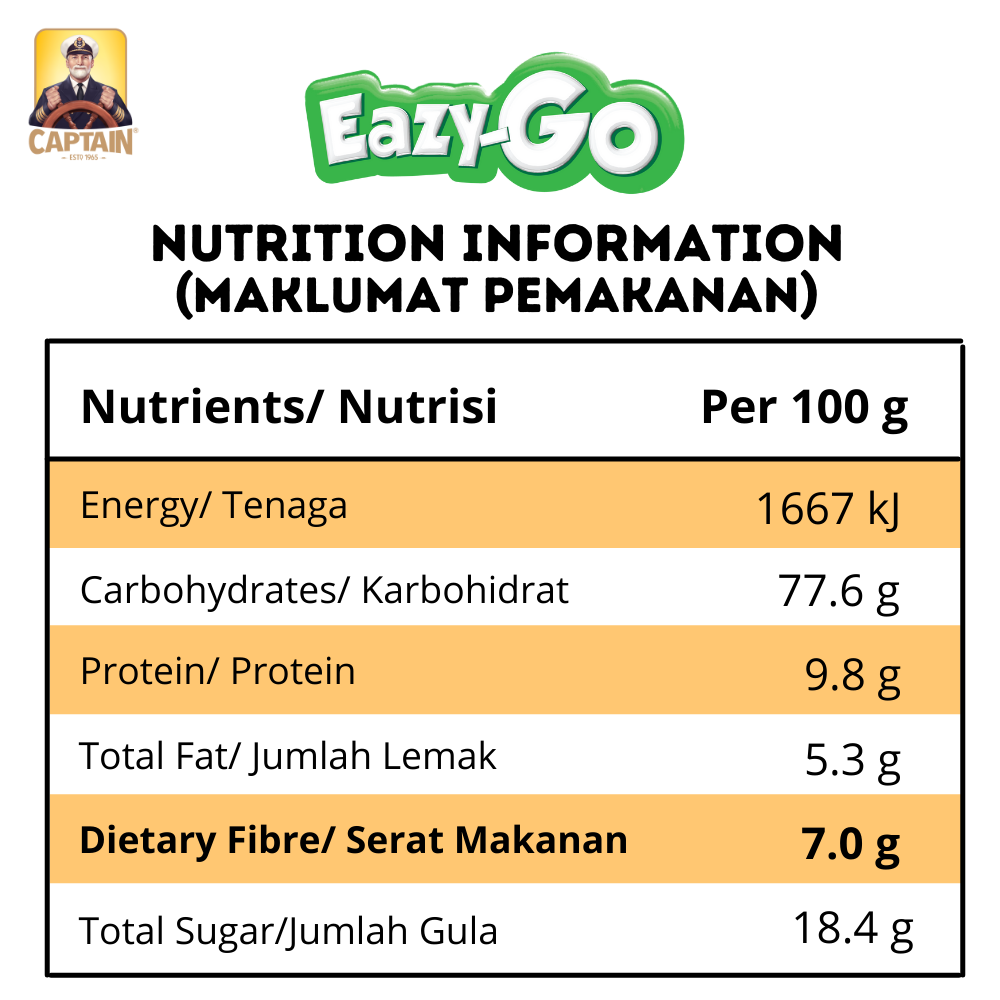 Product Details
Description: Captain Eazy-Go Honey & Raisin
Packing Size: 5S x 32g
Country of origin: Malaysia
Certification: Halal certified
Shelf life: 15 months
Storage method: Store in a cool, dry place
Serving Direction: Add 150ml hot water. Stir well and wait for 3 minutes.
Expiry Date : 12/1/2024