OUR HISTORY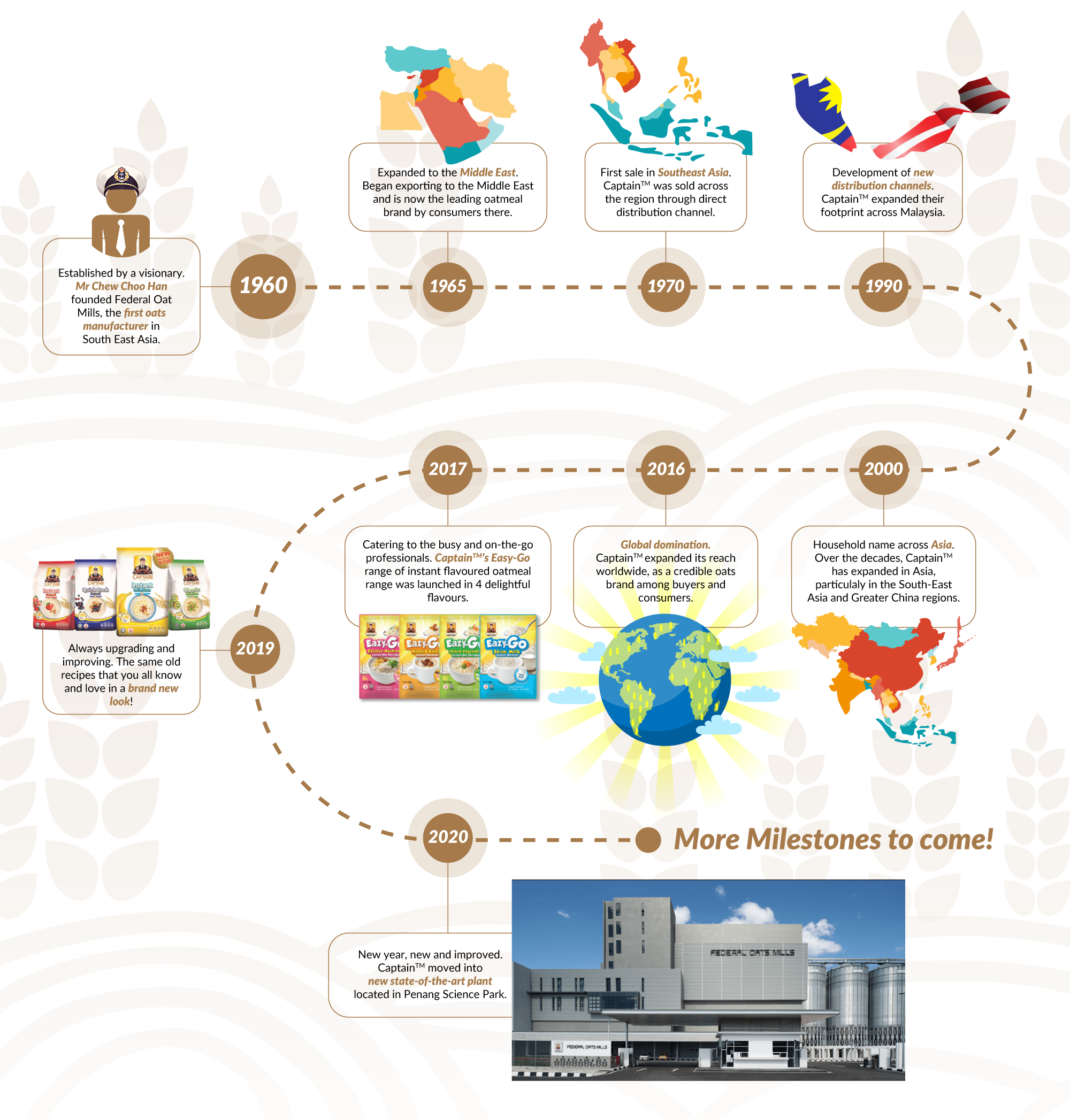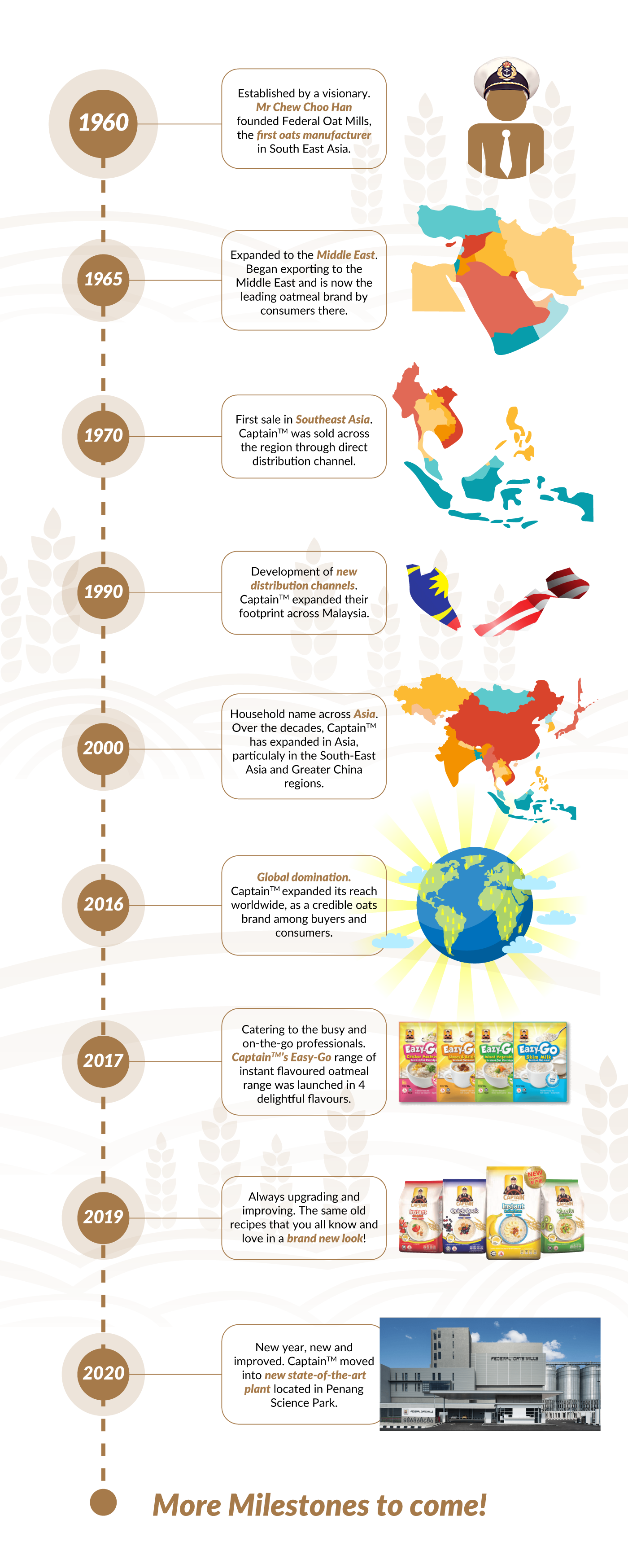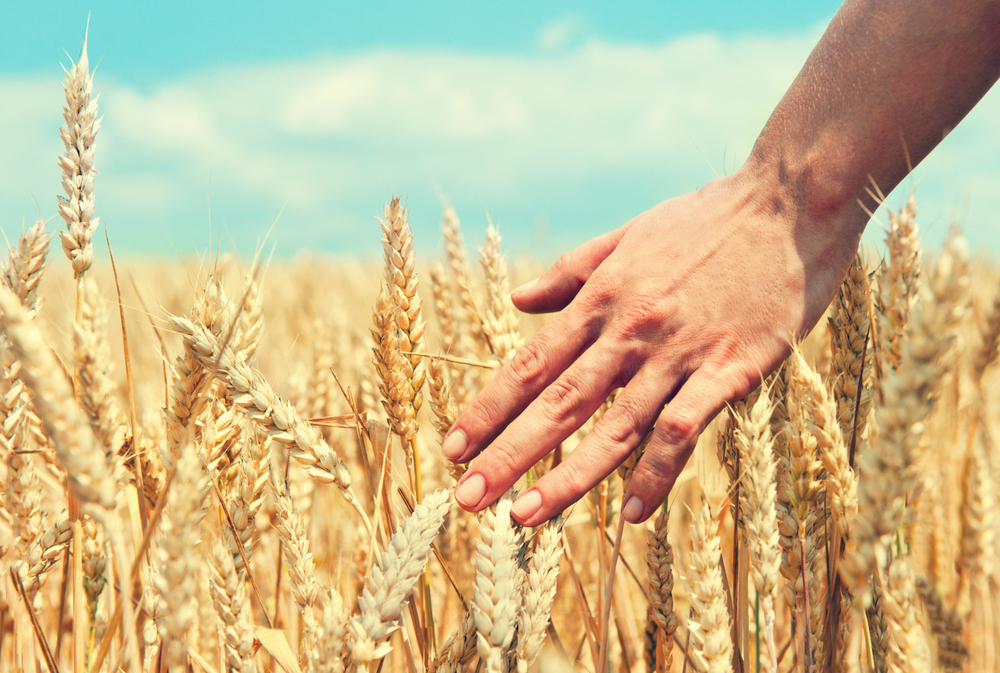 OUR MISSION
Health living: We will always produce wholesome oat products for families around the world, and promote healthy and balanced lifestyles.

Food safety: We comply with internationally recognized food safety and hygiene standards which govern our manufacturing practices.

R&D: We continue investing in R&D programs to develop innovative and nutritious oat products to meet the evolving needs of our consumers.

Ethics: We are committed to conducting our business professionally and ethically with all our stakeholders.


Our People: We will support a fair and conducive work environment for our employees.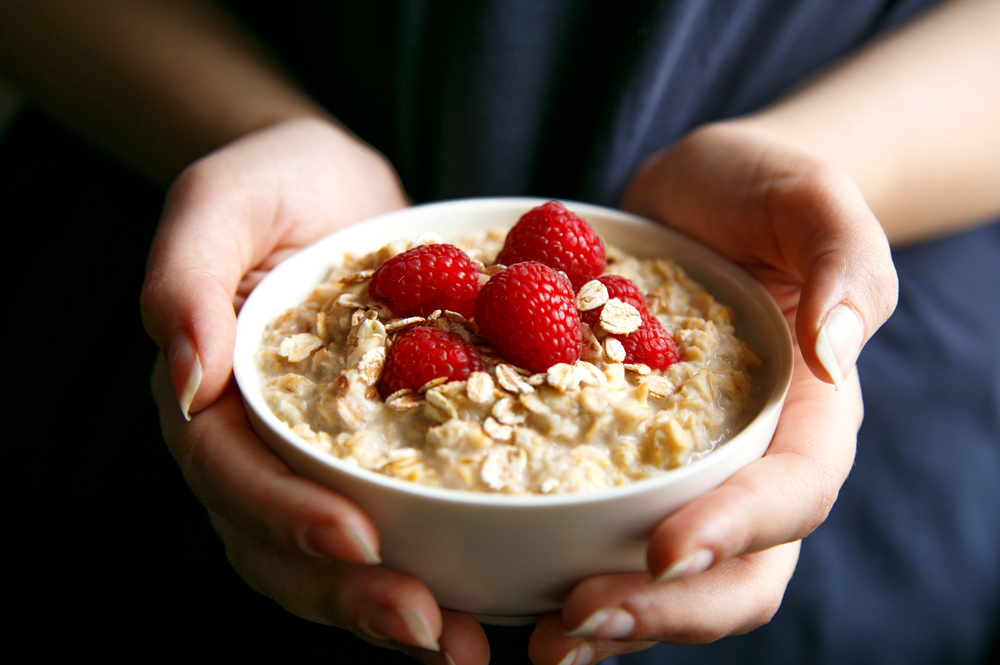 OUR VISION
The preferred oatmeal brand for all generations. Healthy meals = happy consumers! We aim to be the preferred brand choice around the world for nutritious oats to improve the health and wellbeing of families. Whether it's for breakfast, lunch, dinner or a mid-day snack, we will have the oats for you!

WE LOVE, WE CARE
We care for our community and will continue to support local communities and do our part for a better society. We also care for our environment and will do our part for a cleaner, greener world for future generations.