"Not applicable for free thermo"

Product Description
Crunchy roasted oat flakes blended with Gula Melaka, then mixed with cashew nuts, coconut flakes, flax seeds and chia seeds. Enjoy it with cold or warm milk, as a mid-day snack or use as a topping for your favourite ice-cream or yoghurt.
Gula Melaka and Coconut Granola :

✔️ Made with wholegrain oats
✔️ High in dietary fibre
✔️ Trans fat and cholesterol free
✔️ Low in sodium

✔️ Source of protein, iron and magnesium
Nutrition Information & Ingredients
Ingredients: Oats, Gula Melaka (Coconut, Sugar), Cashew Nuts, Wheat Germ, Virgin Coconut Oil, Sunflower Seeds, Coconut Flakes, Flax Seeds, Chia Seeds, and Salt.
Allergy Information: Contains cereal (oats, wheat), nuts and milk product. Product is made with manufacturing facilities which also handle wheat flour, milk, sesame and eggs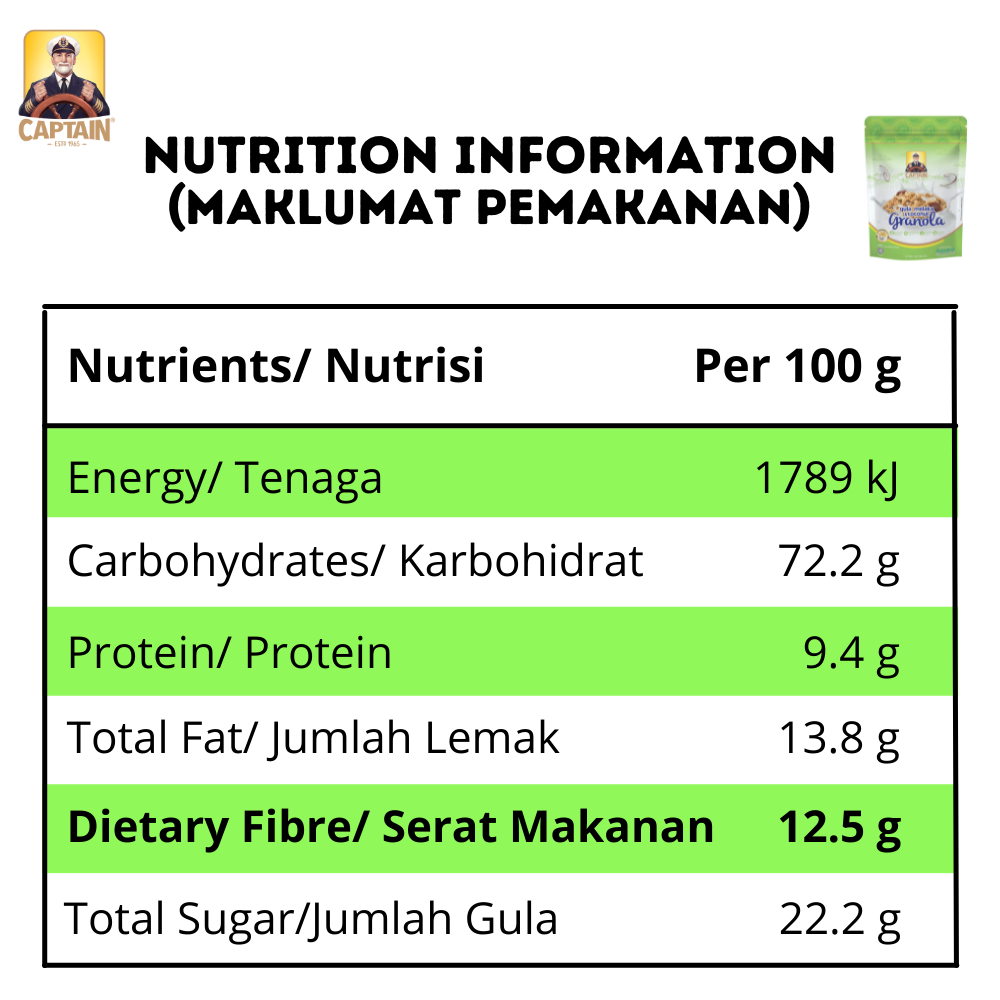 Product Details
Description: Gula Melaka and Coconut Granola 250g
Country of origin: Malaysia
Certification: Halal certified
Shelf life: 15 months
Storage method: Store in cool and dry place, avoid sources of heat and sunlight. Once opened, best consumed as soon as possible for freshness
Expiry Date: 30/11/2023